Medical Devices & Procedures
The U.S. Food and Drug Administration regulates thousands of medical-device manufacturers and a range of products. But the vast majority of new devices only go through a low-scrutiny process before they are cleared for sale to consumers.
Medically Reviewed
Board-certified physicians medically review Drugwatch content to ensure its accuracy and quality.
Drugwatch partners with Physicians' Review Network Inc. to enlist specialists. PRN is a nationally recognized leader in providing independent medical reviews.
Reviewer specialties include internal medicine, gastroenterology, oncology, orthopedic surgery and psychiatry.
Medical devices range from tongue depressors to pacemakers, from stethoscopes to robotic surgical instruments, from bedpans to artificial hearts. The U.S. Food and Drug Administration defines a medical device as "an instrument, apparatus, implement, machine, contrivance, implant, in vitro reagent, or other similar or related article" which meets several requirements and is intended for diagnosing, curing, mitigating, treating or preventing medical conditions.
There are currently approximately 175,000 different medical devices on the U.S. market that are overseen by the Food and Drug Administration's Center for Devices and Radiological Health (CDRH), which also regulates more than 18,000 medical device manufacturers and 25,000 medical device facilities worldwide. Every year, the CDRH receives about 22,000 submissions for clearance or approvals of new medical devices.
They include thermometers and syringes, heart monitors and pacemakers, bandages and bedpans. They also include surgical robots and artificial body parts, as well as contraceptive devices and breast implants. Medical devices — even the implantable ones — are a common fact of life in America. More than 2 percent of Americans, or roughly 7 million people, have artificial joints. There are roughly 3 million people globally with pacemakers, and each year 600,000 pacemakers are implanted. In 2022, doctors implanted the world's first dual-chamber leadless pacemaker.
Potential Dangers
The vast majority of the time, medical devices improve and extend people's lives. Sometimes, lax oversight and poor design may result in devices that can injure patients and sometimes even result in death.

How Medical Devices Come on the Market
The U.S. Food and Drug Administration's Center for Devices and Radiological Health oversees medical devices marketed in the United States.
Depending on a number of factors, including the potential risk that a device poses to patients, the CDRH has varying levels of scrutiny it applies to new products being introduced. So, for example, a manufacturer that has a new type of bedpan is not required to obtain any clearance from the government before selling it. But the maker of a new heart valve must undergo a lengthy and expensive process, including clinical and laboratory studies and inspection of its manufacturing processes before getting the green light.
The vast majority of new devices introduced in the U.S. are cleared through a lower-level process that has been criticized as incredibly lax and failing to consider whether the devices are safe and effective.
Premarket Approval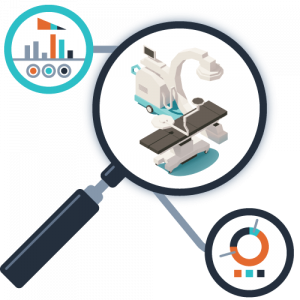 The most rigorous process the CDRH has for scrutinizing new medical devices is called Premarket Approval or PMA. It is designed for devices that pose the highest level of potential risk and includes requirements for clinical trials and laboratory tests. The FDA imposes requirements on the manufacturing process and can request additional data to ensure that the device is safe and effective. In this process, the agency requires information from the manufacturer about everything from shelf life to microbiology and immunology, as well as any adverse reactions and complications discovered in clinical studies.
The CDRH takes an average of 276 days to approve a device through its premarket approval process. This marks a 35 percent reduction in the amount of time it took six years ago.
510(k) Fast-Track Approval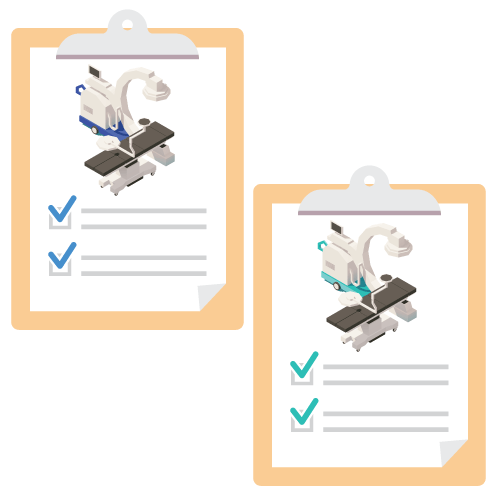 The vast majority of medical devices introduced onto the U.S. market are cleared through the controversial 510(k) or premarket notification process (PMN).
This process requires only that manufacturers provide information to the CDRH demonstrating that the subject device is "substantially similar" to another device that is legally on the U.S. market. There are no requirements for clinical or laboratory studies to demonstrate that the product is safe or effective.
The 510(k) has been the subject of scathing criticism from national experts, who have called for reform that ensures patient safety and that devices perform as intended. But little has changed, save for efforts to speed up the process to allow new devices to be introduced with greater speed.
De Novo and Humanitarian Device Exemption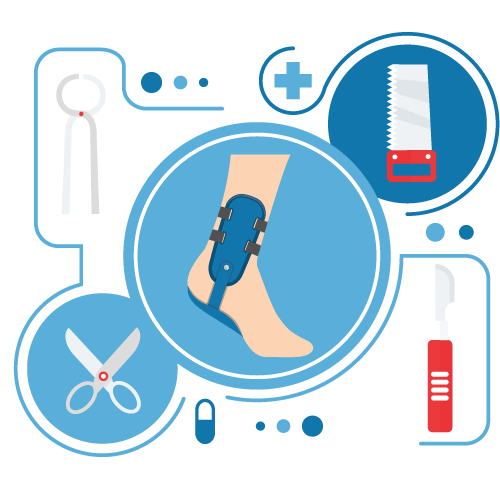 In addition to the well-known PMA and 510(k) pathways for medical devices to make it to the U.S. market, the government has established two alternatives for devices under specific conditions.
The CDRH allows some potentially risky devices that can help patients with rare diseases or conditions affecting no more than 8,000 individuals to be introduced without demonstrating some of the effectiveness required in the more stringent PMA. Manufacturers seeking these exemptions have restrictions on their ability to profit from these devices.
Another option is available for less risky devices that are unlike others already on the market. This is called De Novo, and it is described by the FDA as a pathway to classify a low to moderate risk device for which general controls or special controls provide a reasonable assurance of safety and effectiveness. De Novo is a risk-based and evidence-based classification process.
Medical Procedures
Medical devices are used in almost every medical procedure. This includes everything from tongue depressors used to check patients' throats to intrauterine devices that are inserted in women in doctors' offices.
Some medical procedures include:
Inpatient Procedures

Some medical procedures are surgeries that take place in hospitals and require patients to stay at least one night. Examples of these procedures are hip replacement and knee replacement surgery, as well as cardiac bypass and other open-heart procedures.

Outpatient Procedures

Outpatient procedures can take place in a doctor's office, a hospital or another facility, such as a surgery center. These procedures don't require overnight stays. Examples of outpatient procedures include hernia surgeries and other minimally invasive procedures, some of which use robotic systems. Some hysterectomies are performed laparoscopically and can be outpatient, as well.

Devices Used by Doctors and Hospitals

Doctors use power morcellators in laparoscopic hysterectomies and uterine fibroid removal, while IV flush syringes are used to help clear IV lines. Surgeons use heater-cooler devices in open-heart and open-chest bypass surgeries to regulate the temperature of the patient's body. Another temperature-warming device is the Bair Hugger blanket, which is designed to warm surgical patients before, during and after their operations. Medical professionals insert catheters into arteries for various procedures, including angioplasty. Duodenoscopes are used to examine patients' gastrointestinal systems, while IVC filters are used to stop blood clots from migrating to patients' lungs. Doctors also use synthetic bone grafts to grow new bone.

Devices Implanted in Patients

Medical devices are also inserted into patients' bodies to replace or supplement body parts and functions. Examples are surgical mesh, used in hernia and other abdominal procedures, as well as knee and hip replacements, and intrauterine devices. Other examples include implantable defibrillators for the heart and reverse shoulder replacements.

Devices Used in the Home

Medical devices are also commonplace in the home and other places outside a professional healthcare facility. According to the FDA, more than 7 million people receive home health care services each year. With the movement to home-based care, medical devices have been developed for use outside of medical facilities. Of course, even without these developments, medical devices have long been a part of most households. In addition to ubiquitous Band-Aids, people use everything from fever thermometers to home blood-pressure monitors to diabetes test strips to monitor their health and treat medical conditions. Other home medical devices include wheelchairs, crutches, oxygen cylinders, pill splitters, walkers and CPAP machines.
How Medical Devices Are Recalled
A recall is a manufacturer's removal from the market or correction of a marketed product that the FDA considers to be in violation of the law. When a device malfunctions or poses a danger, the FDA may request a recall, or a manufacturer could initiate a recall on its own. The FDA has little inherent power to force recalls, but its requests are usually heeded. In rare cases, if a manufacturer fails to voluntarily recall a device that poses a risk to public health, the FDA may order a recall. If a manufacturer refuses, the FDA may also go to court to seek an order.
Legally, devices subject to recall are considered "adulterated," which, in FDA parlance, means the device is not meeting its legal performance standard. Under the law, device makers are required, when necessary, to "provide reasonable assurance" of the devices' "safe and effective performance."
Among the factors the FDA takes into consideration when requesting a recall are whether use of the product is linked to disease or injuries and how serious of a hazard the product presents.
Like medical devices, there are three classifications of recalls, with Class I being the most serious. The classifications are:
Class 1

There is reasonable probability that the use or exposure to the product will cause serious, adverse health consequences or death.

Class 2

The use of or exposure to the product may cause temporary or medically reversible adverse health consequences, and the probability of serious adverse health consequences is remote.

Class 3

The use of or exposure to the product which violates the law is not likely to cause adverse consequences.
Recalls
Many medical devices linked to dangerous side effects and complications have been the subject of recalls.
Some Examples
Stryker Rejuvenate, ABG II and Accolade Modular-Neck Hip Stems were the subject of multiple recalls from 2009 to 2013. Complications associated with the implants included corrosion and fretting, which allowed shards of metal to get into patients' tissues, bones and blood.
DePuy Orthopaedics' ASR Hip Resurfacing System and ASR XL Acetabular System were recalled in 2010 after the hip replacement systems were found by researchers to have high failure rates.
The first transvaginal mesh product was recalled in 1999 by Boston Scientific. Since then, some products have been discontinued or removed from the market without acknowledgments of the dangers they posed to patients.
C.R. Bard recalled the Kugel Composix Hernia Patch.
The Zimmer Durom Cup hip implant was recalled in 2008, two years after its release, because of issues that caused the implant to fail.
Smith & Nephew recalled metal liners in its R3 Acetabular System after they were linked to metallosis and blood poisoning.
Olympus issued a recall in January 2016 of a duodenoscope, the TJF-Q180V, after its use in medical procedures was linked to a deadly superbug outbreak.
Medronic issued a Class I recall in 2013 for an implantable pain medication pump that had been linked to 14 deaths.
Withdrawals
In addition to issuing formal recalls of troublesome devices, manufacturers can also just stop selling them, or withdraw them from the market without acknowledging any problems. These are more difficult to track because this is done with little fanfare.
Examples of market withdrawals include:
Mentor Corporation withdrew its ObTape Vaginal Sling mesh product used to treat incontinence in women.
Johnson & Johnson's Ethicon unit stopped selling four of its Gynecare mesh products after being sued by more than 600 former patients.
DePuy Orthopaedics withdrew one of its ASR hip implants after it experienced more failures than expected.
If you've experienced serious complications from a medical device, you may be eligible to file a lawsuit. Find out if you qualify.
How to Make a Claim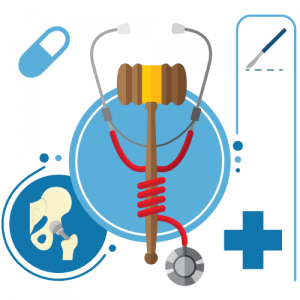 If you've been injured by a defective medical device, you should consult with a qualified product liability attorney who is experienced in this field of litigation. The attorney can review with you what happened, explain the law, and determine if you should file a lawsuit.
If you and your attorney decide to move forward with a lawsuit, be prepared because the legal process moves slowly and it can take months or years to reach a resolution. The good news is most attorneys charge for their services only if they win a settlement or a jury verdict for the client.
Lawsuits can be filed in state or federal court and generally must be filed in the state where the device manufacturer is based or where the injury took place.
In addition to considering a lawsuit, you should also notify the FDA, either through its online form or by using its mobile app. The FDA keeps track of these adverse events, which impact decisions on issuing recalls and requiring warnings.
Please seek the advice of a medical professional before making health care decisions.
Share This Page:
How can we improve this page?
Thank You for Your Feedback
We appreciate your feedback. One of our content team members will be in touch with you soon.
We appreciate your feedback. One of our content team members will be in touch with you soon.
Who Am I Calling?
Calling this number connects you with a Drugwatch representative. We will direct you to one of our trusted legal partners for a free case review.
Drugwatch's trusted legal partners support the organization's mission to keep people safe from dangerous drugs and medical devices. For more information, visit our partners page.